Tosduino Mega2560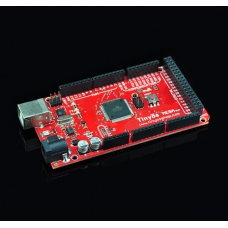 Product Code:
G4EBF6ADDC28CD
Reward Points:
0
Availability:
Out Of Stock
Price: $21.00
5 or more $19.00
20 or more $17.00

Replacement: Tosduino MEGA2560 R3. There is now a new version of this part. This page is for reference only.
Tosduino MEGA 2560 USB board is our new product! It's 100% compatible with original Arduino, now it has perfect quality and performance and we believe it will provide exciting use experience to you!

Arduino is an open-source physical computing platform based on a simple i/o board and a development environment that implements the Processing/Wiring language. Arduino can be used to develop stand-alone interactive objects or can be connected to software on your computer (e.g. Flash, Processing, MaxMSP). The open-source IDE can be downloaded for free (currently for Mac OS X, Windows, and Linux).

The Tosduino Mega is a microcontroller board based on the ATmega2560. It has 54 digital input/output pins (of which 14 can be used as PWM outputs), 16 analog inputs, 4 UARTs (hardware serial ports), a 16 MHz crystal oscillator, a USB connection, a power jack, an ICSP header, and a reset button. It contains everything needed to support the microcontroller; simply connect it to a computer with a USB cable or power it with a AC-to-DC adapter or battery to get started.

In addition to all the features of the previous board, the Mega 2560 now uses an ATmega8U2 instead of the FTDI chip. This allows for faster transfer rates, no drivers needed for Linux or Mac (inf file for Windows is needed), and the ability to have the board show up as a keyboard, mouse, joystick, etc.
details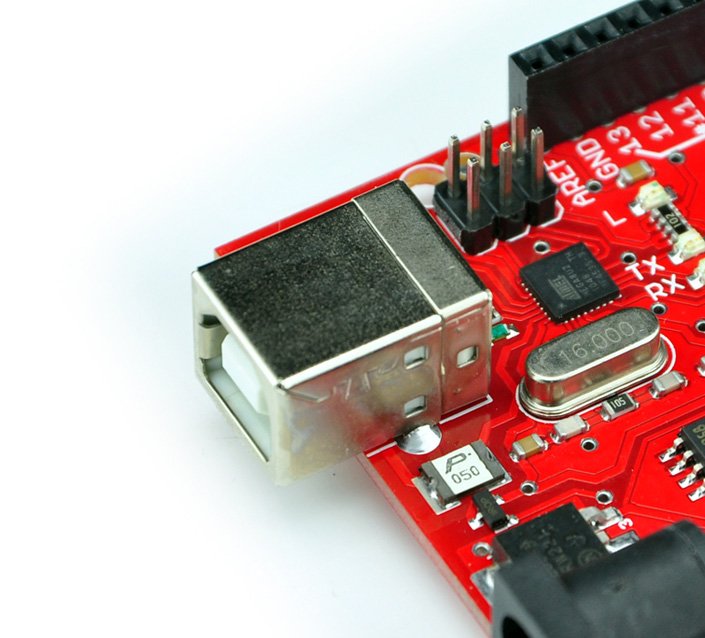 Features:
ATmega2560 microcontroller
Input voltage - 7-12V
54 Digital I/O Pins (14 PWM outputs)
16 Analog Inputs
256k Flash Memory
16Mhz Clock Speed
Write a review
Your Name:
Your Review:
Note: HTML is not translated!
Rating:
Bad
Good
Enter the code in the box below: