Tosduino Mega2560 R3 Super Affordable kit - Arduino Compatible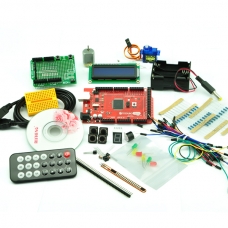 Product Code:
G4FB9E7AA72710
Reward Points:
0
Availability:
946
Price: $58.50
5 or more $56.00
20 or more $54.00

Product Description
Here are Tosduino Mega2560 R3 Super Affordable kit - Arduino 100% Compatible! It include the Tosduino Mega2560 R3, the 1602 LCD module,DC Motor, Servos and all the sensors and so on.
The Kit is very suitable for beginner who are started with programmable electronics. It include subject you need to build 11 basic circuits, no soldering required!
We've offered a perfect guide manual (in CD) to get you started.
The guide provided you 11 arduino experiments, which are made by TOS technicale team.
We hope this kit can bring you amazing arduino experience, and, the point is, the Tosduino Mega2560 R3 has a very good quality and the price is very affordable!
-----Tinyos Electronics inventors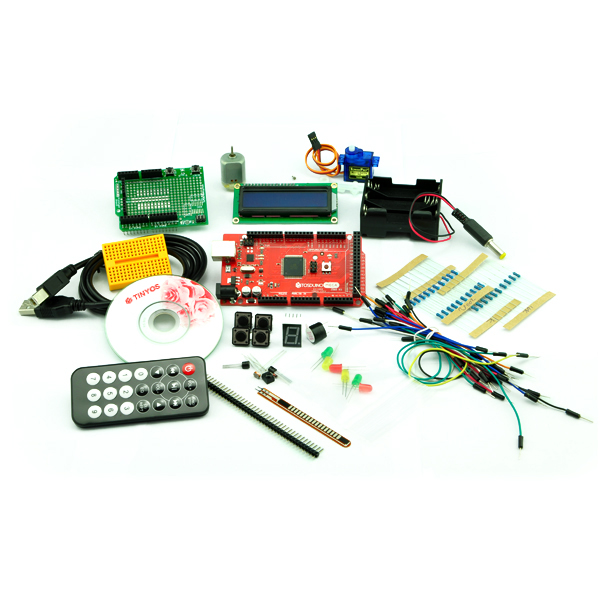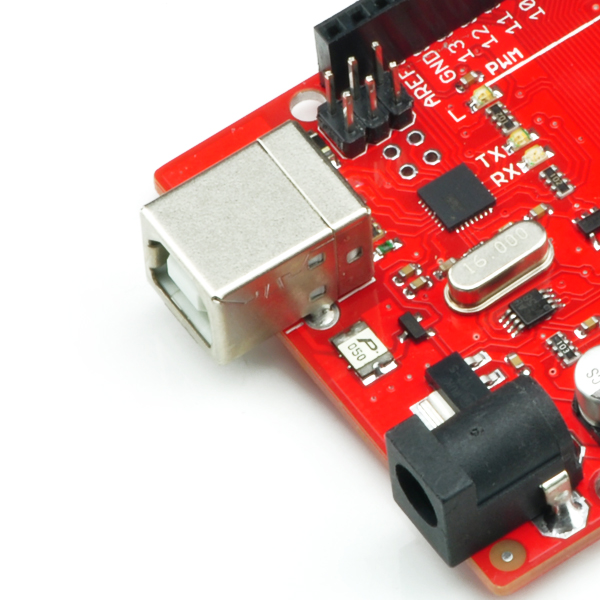 Kit includes:
Tosduino Mega2560 R3 x1
Prototype Shield x1
Breadboard-mini x1
10K ohm Resistor x10
1K ohm Resistor x10
220 ohm Resistor x10
Transistor 8050 x1
Diode IN4148 x1
40Pin Header x1
Jumper wire x 20
LED-Red/Green/Yellow x2
Buzzer x1
Pushbutton x4
Segment LED x1
Protoresistor x1
Infrared Receiver x1
LM35 Temperature Sensor x1
Flex Sensor x1
DC Motor x1
Mini Servo x1
Mini Infrared Remote Control x1
Battery Box x1
1602 LCD module x1
USB Cable x1
1x High Quality Plastic Box
1x Guide CD
Write a review
Your Name:
Your Review:
Note: HTML is not translated!
Rating:
Bad
Good
Enter the code in the box below: