Disposable Face Mask - 50PCS
Product Code:
G5E7D55B256416
Reward Points:
0
Availability:
2800
Price: $30.00

Seeing that there are many urgent demands, we wanted to do our best to make masks available to more people. We are not a professional face masks/protection products manufacturer or vendor, and we have worked hard to look for multiple channels for these items. Currently the market is fluctuating heavily all the time. While what we are able to offer is not the cheapest, it is the best price so far that we can get for you .
Tinysine will continue to source other protective gears and make them available to you. If you have needs regarding a specific item, please send an email to customerservice@tinyosshop.com. Let's all keep safe and keep making. Wishing you all the best!
Attention
1. As some countries have started to collect all incoming masks of large quantities to be distributed centrally, and also due to our limited supply, each order cannot exceed two boxes of masks (50 pcs in each box, therefore a maximum of 100 pcs per order) to avoid customs issues.
2. Due to shipping restrictions, face masks can not ship together with other products via DHL. Please choose FedEx if your order contains other items. Fedex/TNT/DHL shipping time: 4-8 days. Airmail: 2-5 weeks
Key Feature
CE certificated
Multi-layer folding, easy to stretch
High-quality materials, providing professional protection from dust, smoke, and bacteria
Suitable for
People who are coughing or sneezing
People that may be exposed to larger populations like service crews
Note
These masks are for one-time use only and are recommended for usage when in contact with people that may be exposed to larger populations, ie service crews.
They are NOT to be used by medical professionals who work directly with infected patients.
We strongly recommend using these masks in combination with proper and frequent hand-washing and avoid touching your face.
Certification
Part List
Disposable Face Mask - 50 Pcs
Dimension
17.5cm * 9.5cm
Certification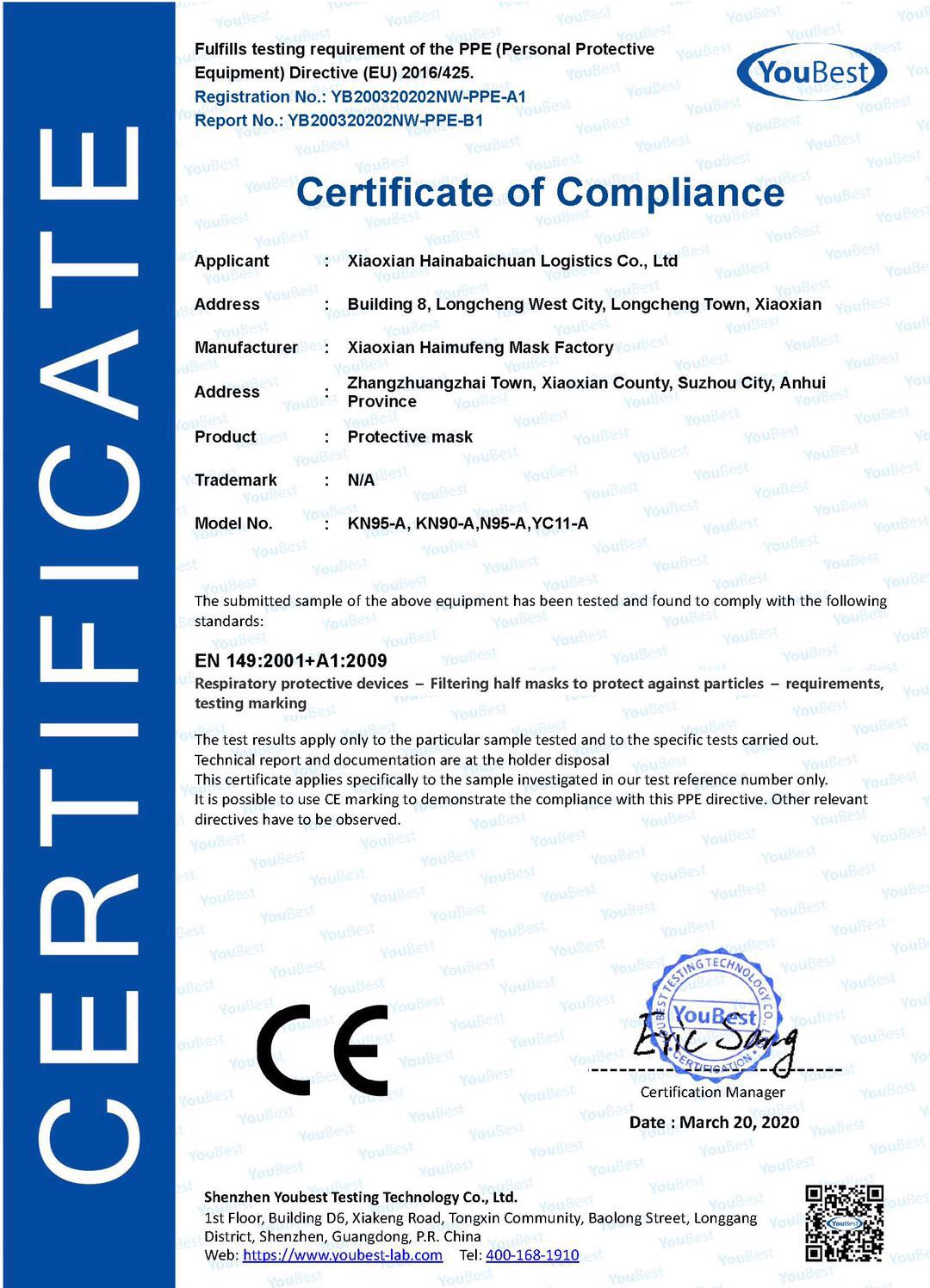 Write a review
Your Name:
Your Review:
Note: HTML is not translated!
Rating:
Bad
Good
Enter the code in the box below: