Mifare1K S50 compatible RFID Tag 13.56Mhz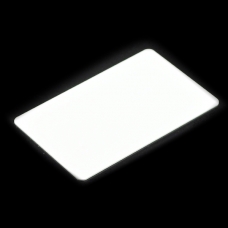 Product Code:
G508CBC7476418
Reward Points:
0
Availability:
800
Price: $0.50
5 or more $0.45
20 or more $0.40

The MIFARE Classic card is fundamentally just a memory storage device, where the memory is divided into segments and blocks with simple security mechanisms for access control. They are ASIC based and have limited computational power. Thanks to their reliability and low cost, these tags are widely used for electronic wallet, access control, corporate ID cards, transportation or stadium ticketing.
Specifications:
Card type:MIFARE 1K IC S50
Operating Frequency:13.56 MHz. (HF-High Frequency).
Capacity:1 Kbyte EEPROM (768 free bytes availability)
Common Usage:Ticketing, Contactless smart card excellent security
Tested Read Range:2.5 ~10 cm (1 - 4 in.)
Multi-Detection:Yes
Size:86 x 54x 0.8 mm
Material:PVC
Color:White
Weight:5g ± 0.5 g
Compliance:MF1 S50

Write a review
Your Name:
Your Review:
Note: HTML is not translated!
Rating:
Bad
Good
Enter the code in the box below:

Related

$19.50