How to Export Gerber from Cadsoft Eagle .brd File
Eagle is a very popular printed circuit board design software. But unfortunately, Many PCB factory can't recognize this file directly. We need convert it to gerber files. Here is the guide of how to export the gerber files.
1. Open your BRD file and run ulp "drillcfg"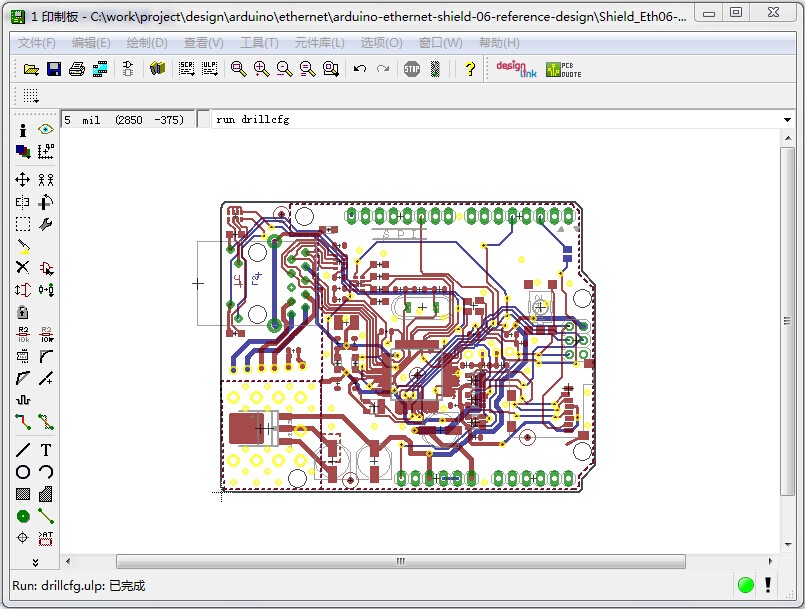 2. Select 'inch' ouput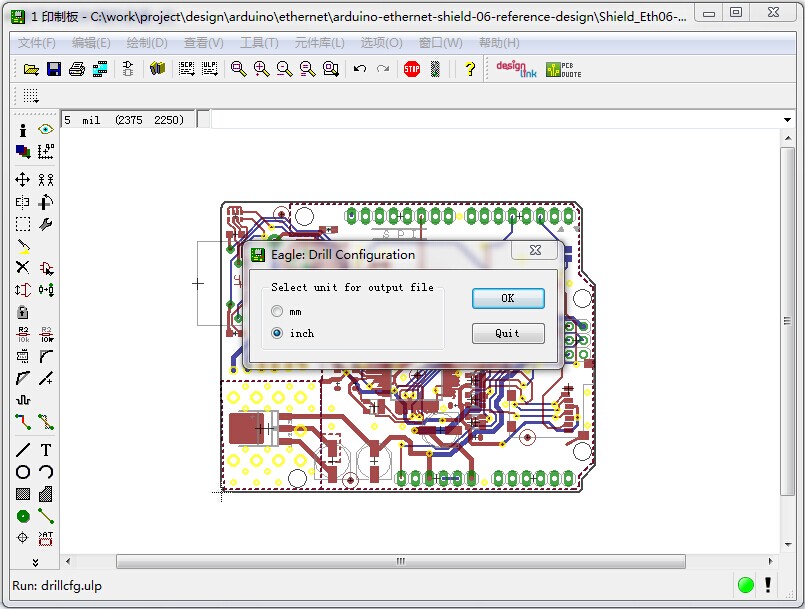 3. Click 'OK' output files, You will find a new .drl file in the directory.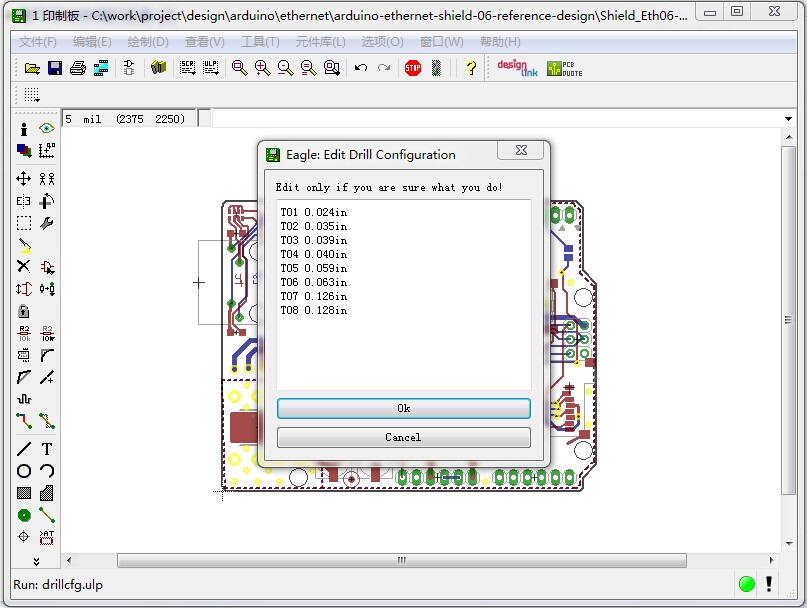 4. Open the CAM Processor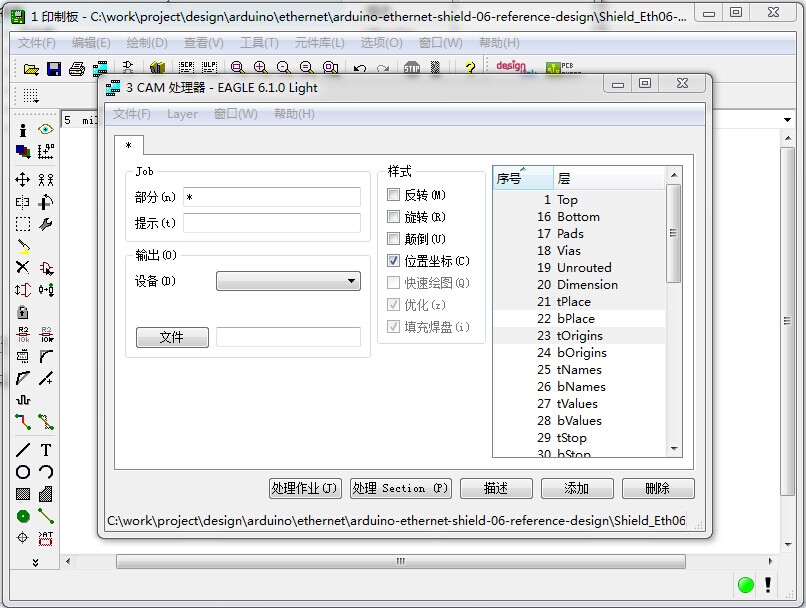 5. Select under File -> Open for Job. In the window that now opens you select the correct .cam-file, in this case gerb274x.cam (in the Eagle subdirectory cam). For a 4-layer PCB select gerb274x-4layer.cam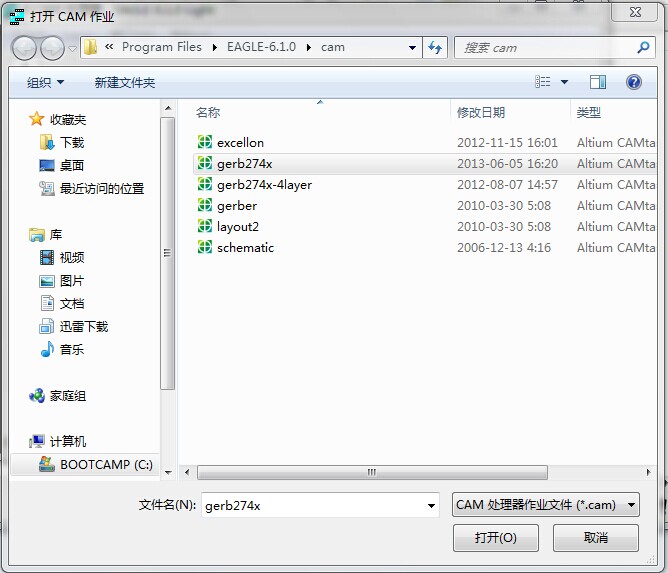 6. The job opens itself in the CAM processor window. . In the right-hand panel the necessary items are already selected.You do not need to do anything here. Activate in every(!) layer the Dimension by clicking on it. This shows the outline of the PCB. The tick box next to Mirror needs to be un-ticked each time. The final step is carrying out the job. This is simply done by clicking the button Process Job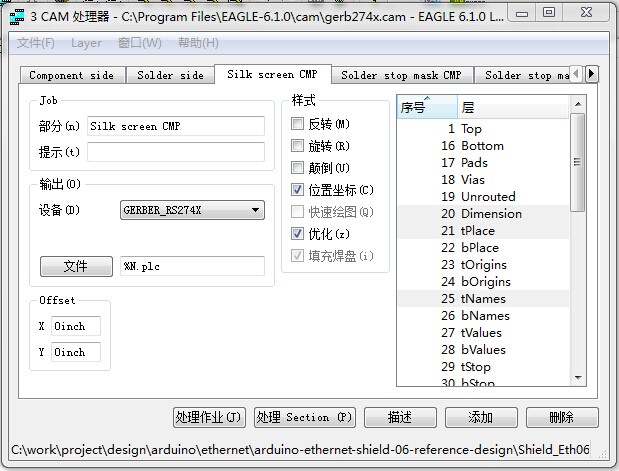 7. To create an Excellon file that contains the information for drilling the holes, you select the excellon.cam file when opening the .cam-file. Then click process job and the Excellon file will be generated.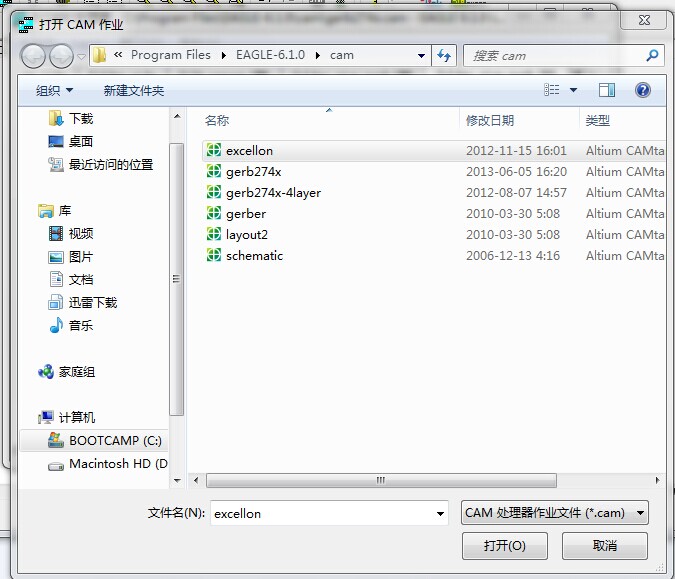 8. You can check the created files, and simply combine all these files into a single zip file and send them to our email PCB@tinyosshop.com