New Features on Lazybone V4
Lazybone is smartphone controlled power switch from TinySine. The user can control any electrical devices ON/OFF by using the Android/iOS APP. It can be set to momentary output mode. works just like a momentary switch. Currently "LazyBone" has both Bluetooth and WIFI options, and we have just released our new version of "LazyBone V4''. Here is the new features of Lazybone V4:
Rename the device name
Considering a fact that a user may want install multi LazyBones to control several different devices we added the function of rename the Bluetooth name in the APP.
1. When your phone is already connected to LazyBone V4, click the character "LazyBone" in the right up corner, input a new name in the popped up window, it shouldn't be longer than 11 letters, here for example we input "Bedroom".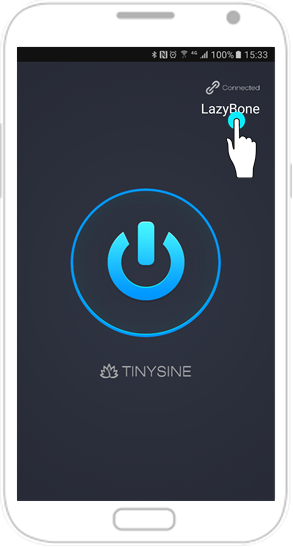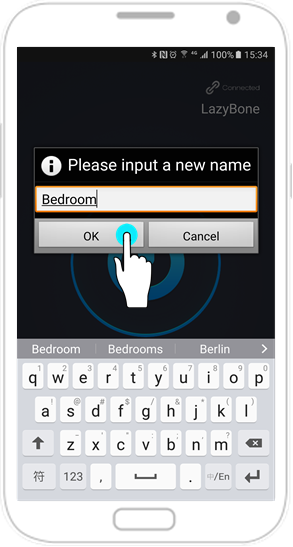 2. Click "OK" to confirm, wait several seconds and search nearby bluetooth devices again, you will find a new bluetooth device named "Bedroom"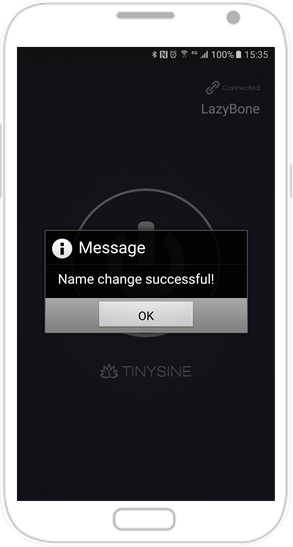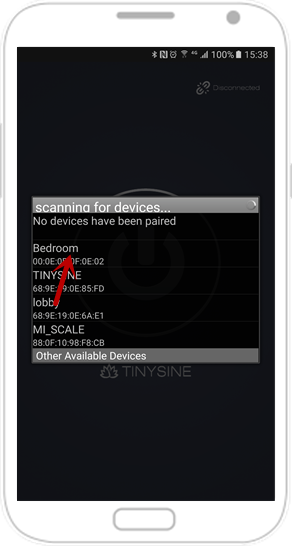 Password protection
1. Enable/Disable password
Enable password - Set DIP switch "P/E" to ON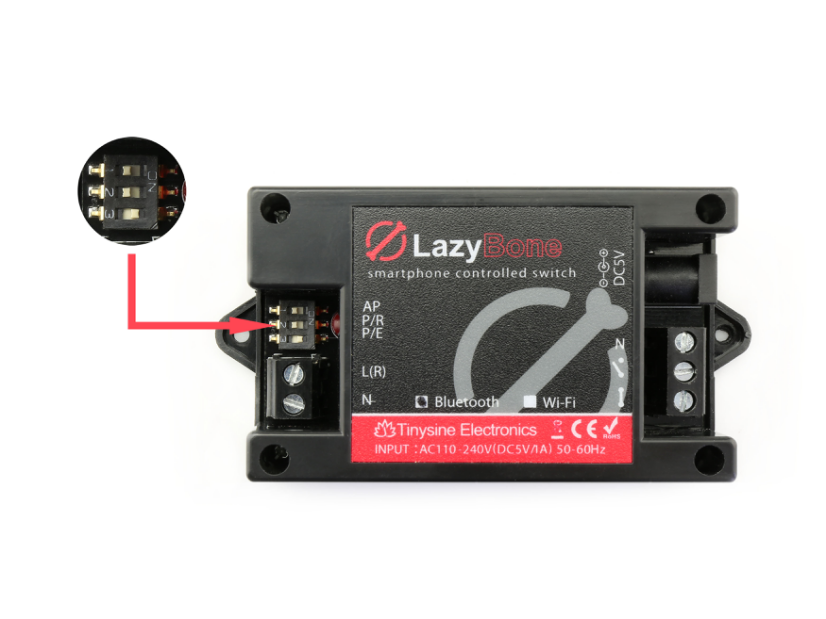 Disable password - Set DIP switch "P/E" to OFF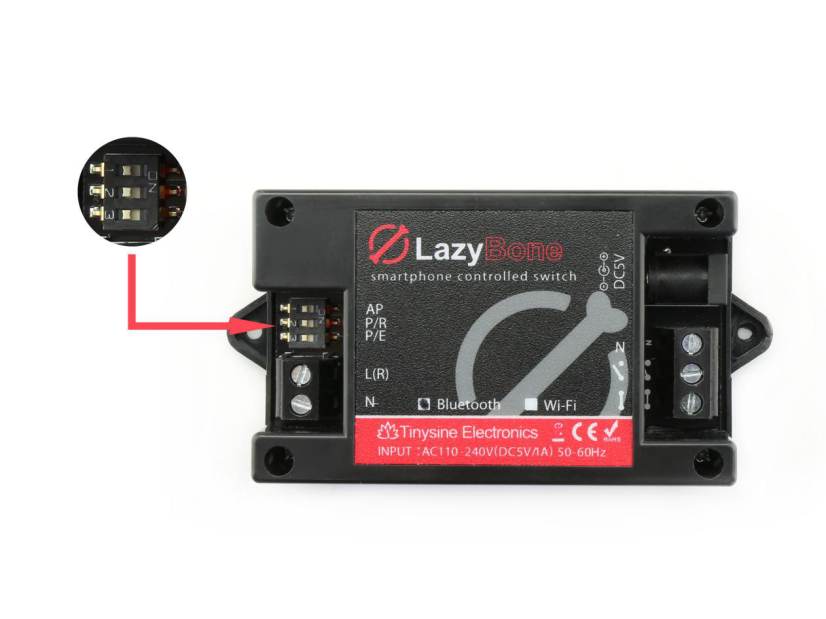 Note: You need re-power the device after the setting changed
2. Password verification
Open the APP, search for LazyBone and connect it, APP will pop up a dialog window and request to enter a password, default password is 123456. Press "OK", if "Verify successfully" arises it means that password is approved and now you can normally operate LazyBone.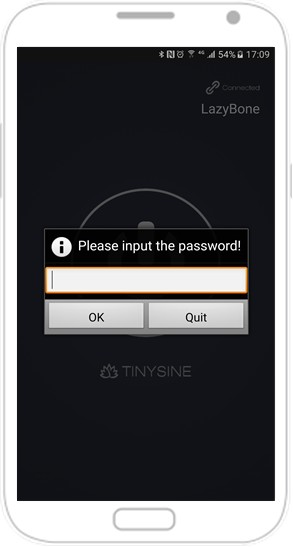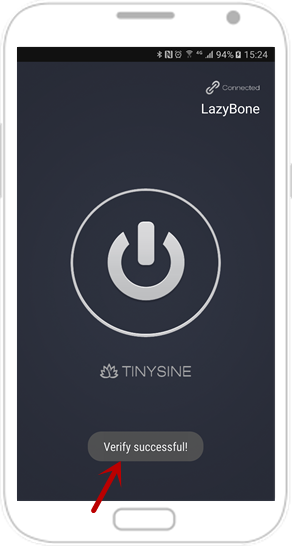 3. Change password
Click "Change Password" in the APP, input old password and new password, if original password is right so the APP will show that password has been changed successfully. Restart the APP,you will be asked input new password to pass the verification.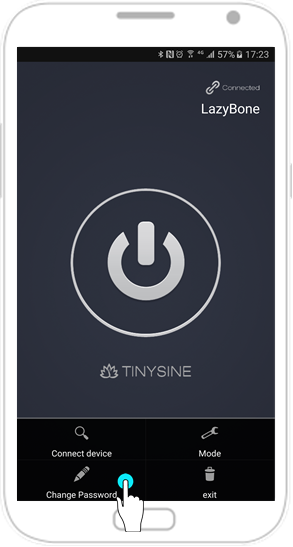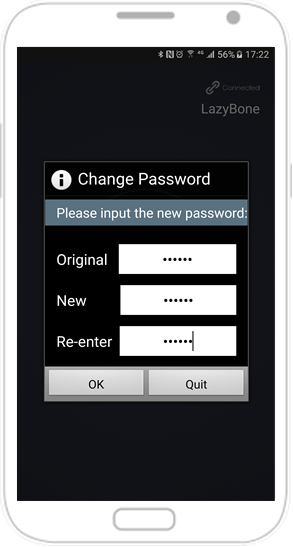 4. Recover factory password
If you forget new password, don't worry, LazyBone V4 has already thought about such problem, you just need to do several easy steps and recover factory settings.
Power off lazybone->set "P/R" switch to ON->Power on lazybone-> set "P/R" switch to OFF->password restore successful (default password 123456)